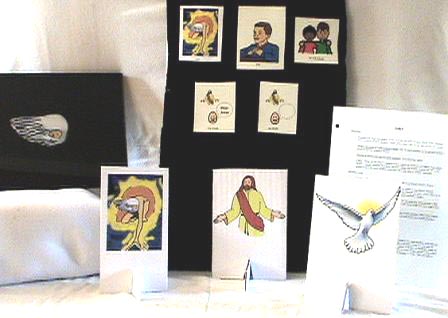 Lesson plans are based around short, predictable activities that follow the same order. This pattern gives students a routine, while allowing them a break and a chance to get up and move around. A typical class sequence is as follows:
Opening circle

Opening prayer
Felt board presentation

Snack, possibly accompanied by a story
Making a poster or prayer book page, using stickers
Closing prayer
By using pictures, signs, role-playing and tangible objects (such as felt board pictures, stickers, and dolls), information is conveyed across a variety of sensory channels. Spontaneous language is not necessary for a student to participate, but an effort is made to elicit some kind of active response from a student, whether a nod, a sign, or repetition of a word.